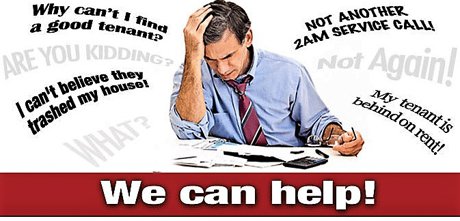 Are You Looking For a Property Manager in Charleston SC?
Landlords, we want your headaches!
Charleston Metro Homes provides professional residential and commercial property management and leasing services throughout the Charleston South Carolina metro market area.
Managing rental properties can be a challenge for investors. Many rental property owners who try to go it alone negatively impact their productive time dealing with late rents, maintenance issues, poorly screened tenants, evictions and ultimately lost profits.
We have the experience to help you manage your rental property as well as give you the time to enjoy the income without the headache! We handle everything from securing the tenant, executing the lease and rider, collecting the rent, performing regular inspections, informing you of any building maintenance, and supervising contractors or hiring third party contractors as required. We have the experience to make the ownership of investment properties a pleasure and not a chore.
Our scopes of services include but are not limited to:
Management Services:
Interview and screen prospective Tenants including background and credit checks.
Review of the rental agreement's terms and conditions with the tenant.
Provide copies of and review the community's or associations rules and regulations to tenants.
Collect monthly rents and remit owner net revenue disbursements less monthly fees and expenses (if any).
Provide the owner with monthly cash flow reports and other reporting information.
Perform Move-In and Move-Out property inspections to note property condition and any damages.
Schedule and supervise property repairs, and routine maintenance such as:
Lawn care and Landscaping
Pest
control
HVAC filters
Conduct periodic exterior and interior (as needed) inspections of the property to monitor tenant lease compliance and property condition.
Marketing:
Include the property in regional & local newspaper classified advertisements
List the property as a rental on the MLS.
Post the property on the Company and other rental marketing websites as applicable.
Broadcast rental listings to real estate offices and agents.
Distribute available properties to local major employers for relocation assistance and employee information.
Fee Schedule:
Ten Percent (10%) of gross monthy rental income.
Late fees are retained by Charleston Metro Homes to reimburse additional expenses incurred for collection efforts.
Interest earnings from deposits and receipts are retained by the firm.
Legal expenses, court fees and other related expenses for tenant eviction are the responsibility of the property owner.
We understand the importance of your investment in real estate assets for future value appreciation and for immediate income generation. We pride ourselves on establishing long-term relationships with Tenants and Owners while concentrating on increasing the value of the properties we manage. Our focus and strategic goal is to increase value by minimizing vacancies, managing costs while maintaining excellent properties so as to maintain a professional appearance in order to achieve the highest rental rates possible. See the top ten reasons to hire a professional property manager.
Count on Charleston Metro Homes to take the hassles out of managing tenants and property maintenance so that you can enjoy life's other priorities. We encourage you to contact us for a free consultation to learn more about the services that we offer.
Mount Pleasant Property Management / Daniel Island Property Management /Charleston Property Management / West Ashley Property Management / Goose Creek Property Management / North Charleston Property Management